About us
Gems of Araku
Curated by Naandi, Gems of Araku is an annual harvest festival that celebrates both the seasons' specialty coffee microlots as well as the farms and farmers of Araku for their contribution in creating this world-class coffee.
Over 1800 microlots each season are put through a rigorous evaluation by professional coffee cuppers following Cup of Excellence and Specialty Coffee Association cupping protocols.
Since 2009, the event has helped unite over 40 coveted international jurors and artisanal farming experts of Araku to perfect coffee quality. In our pursuit of excellence, farmers of Araku have continuously built on these learnings and honed their individual coffee terroirs to enhance coffee bush health, build soil organic carbon and regenerate the Araku coffee landscape. And the proof is in the cup.
As the soils get richer and coffee flavour notes more complex, Gems of Araku top microlots have scored ratings as high as 94 out of 100 from professional cuppers. Currently in its 15th edition, the event is led by former Cup of Excellence Head Judge and Araku Coffee mentor Sherri Johns.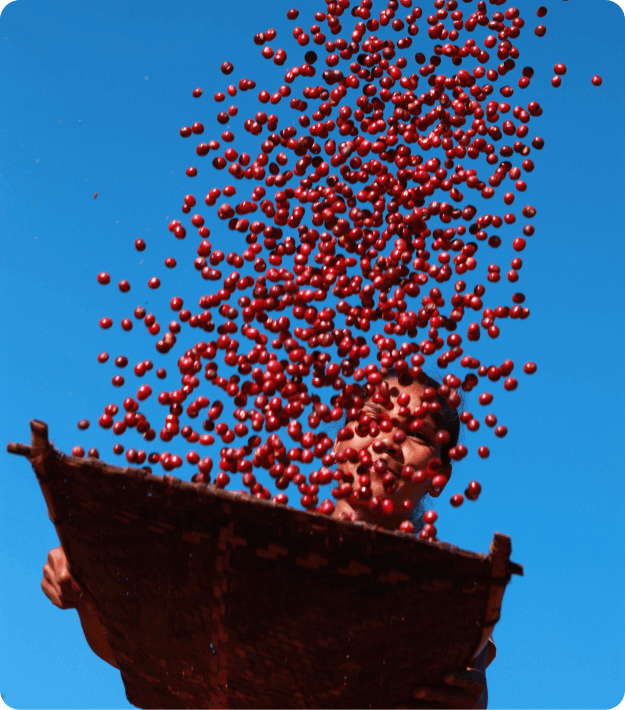 Araku, India: The land of specialty coffee
The coffee is grown in the ancestral terroirs of Araku region in the Eastern Ghats of Southern India. Situated at 3000 - 4500 ft above the sea level in Visakhapatnam district of Andhra Pradesh, this remote region has been home to indigenous tribes for centuries.
In the early 1920s, the British brought coffee to the region. A couple of decades ago, the area had witnessed acute loss of biodiversity. An erstwhile rich ecosystem became an eco-fragile zone with abysmally low literacy levels, high infant and maternal mortality rates and unrest in the form of violent insurgency movement against government authorities.
In the early 2000s, Naandi Foundation, one of India's largest non-profit organizations intervened. Over two decades of positively engaging with tribal farmers of Araku, Naandi is now working with 300,000 farmers across 1460 villages. From creating biodiverse farms to fighting climate change and creating sustainable avenues for long-term profits, the Araku Transformation journey is truly one-of-a-kind.
Araku is home to one of the world's largest, certified organic, fairtrade, 100% Arabica coffee plantations. Along with coffee, farmers in Araku have planted over 33 million trees of 22 different species so far.
Today in Araku, both ecological and financial poverty is a thing of the past.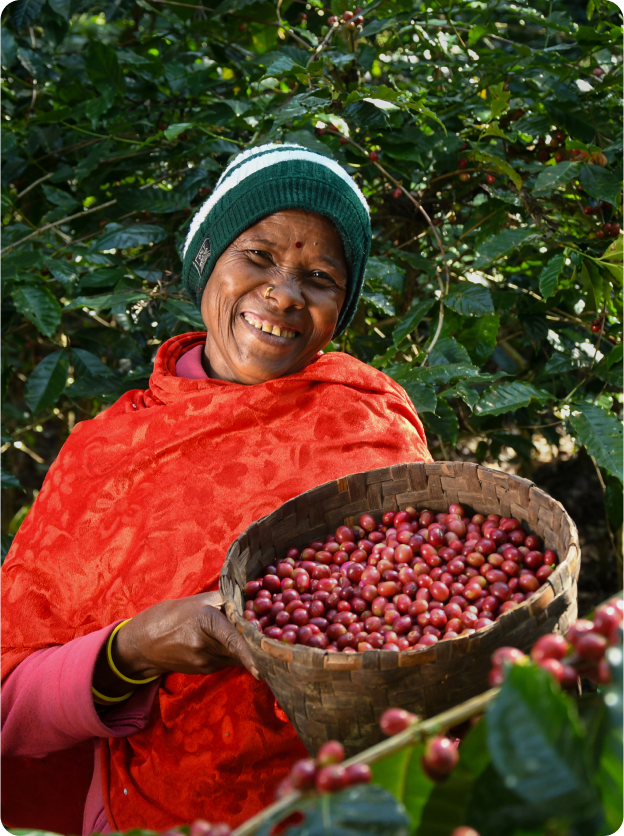 Araku Coffee: The Journey
What began as a practise in small parcels of land spread far and wide in the last 20 years.
Year after year, working in small parcels of land, each farmer produces the finest shade-grown Arabica. Chemical-free, regenerative agriculture nurtures these single-origin coffee farms. Co-existing in harmony with nature and in-house experts, farmers have also worked hand-in-hand with global experts to build on their traditional knowledge and improve the quality of the bean steadily.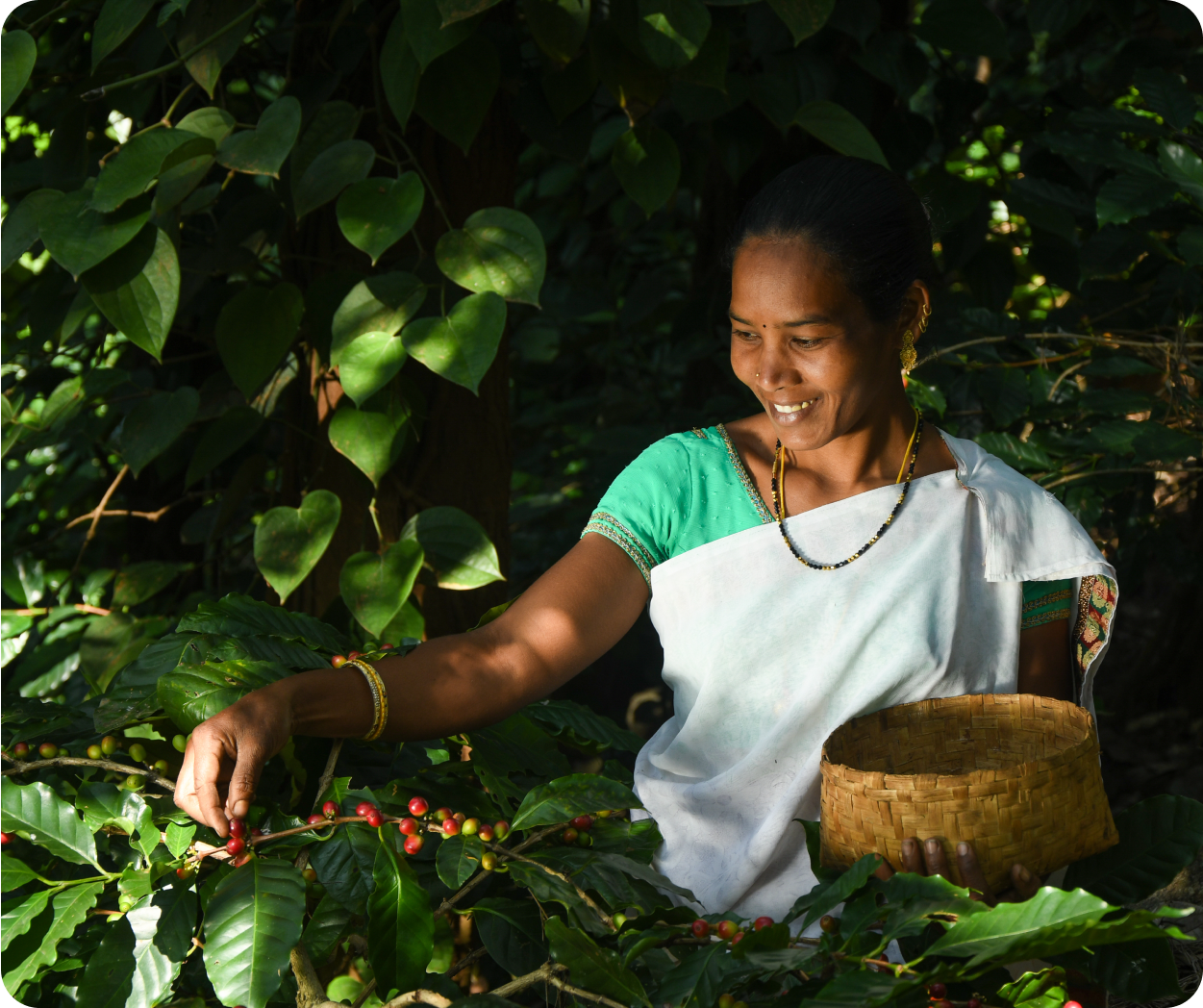 The Araku experience can be summarised with 3Ts
Traceability, Transparency, and Trust.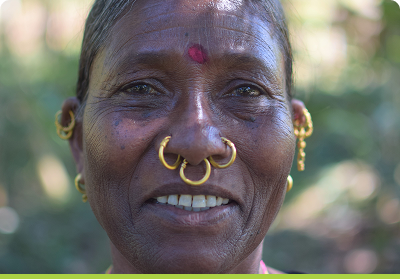 Traceability
Traceability beyond geography. While each farm is GPS mapped, we strive to understand the 'personality' of each plot with terroir – a term associated with the principles of wine making.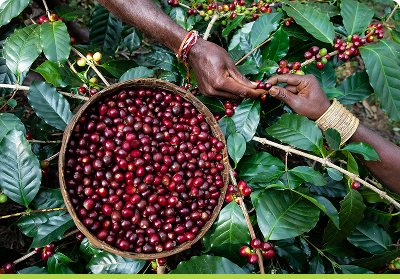 Transparency
At the core of it all lies Naandi's commitment to secure sustainable livelihoods for the farmers of Araku. In the production of Araku coffee, a shared value framework ensures that the farmer family makes consistent profits year on year.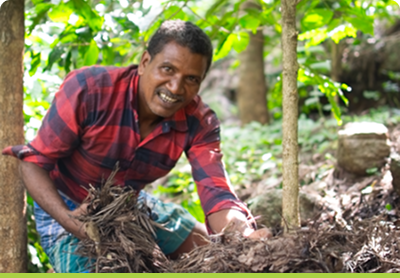 Trust
Set up in 2007 as an independent farmer cooperative, The Small and Tribal Farmers Mutually Aided Cooperative Society (SAMTFMACS) has been the custodian of coffee ever since coffee production streamlined. Today, it is one of the world's largest organic-certified coffee cooperative working in 803 villages with 21,000+ farmer families and has been crucial in aggregating Araku farmers.
Our Agriculture
Philosophy
Born out of learnings from over 20 years of Naandi's work with farmers across India, we have arrived at a model reflective of an ideal food system integrating 3Ts.
A model we call Arakunomics.
In August 2020, Naandi's vision 'Arakunomics' was awarded the Food Vision 2050 prize by Rockefeller Foundation. Central to Arakunomics is the PQR framework ensuring Profits for farmers, Quality for consumers and Regenerative agriculture for the agri-ecosystem.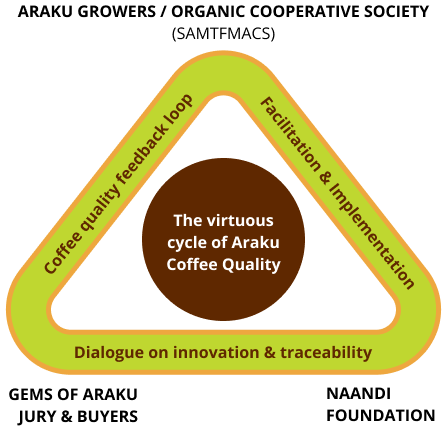 Our Experts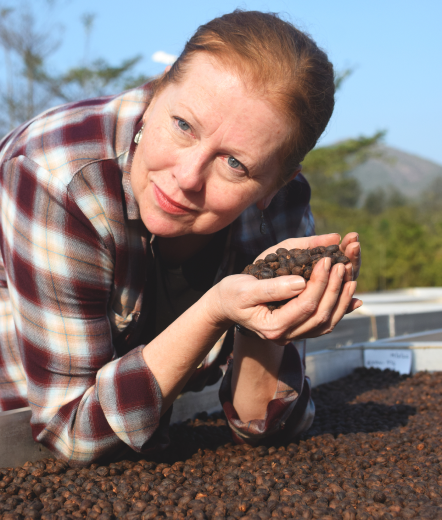 Sherri Johns
Head Jury Gems of Araku 2023
Sherri is an Authorized SCA Trainer (AST), former Cup of Excellence Head Judge, managing and leading national and international juries in 11 plus countries, including Brazil, Bolivia, Nicaragua, Costa Rica, El Salvador, Colombia and East Africa.
A globally recognized coffee expert, she was the 3-time Barista Champion in the first recorded Barista Championship that earned her the apt title of 'Cappuccino Queen'. Apart from being an expert on the intricacies of cupping coffee and brewing the perfect cup, she's helped set up many multi-unit cafés all around the world.
Past International Coordinator and Head Judge - World Barista Championship
Past Board Member - International Women's Coffee Alliance & Specialty Coffee Association of America.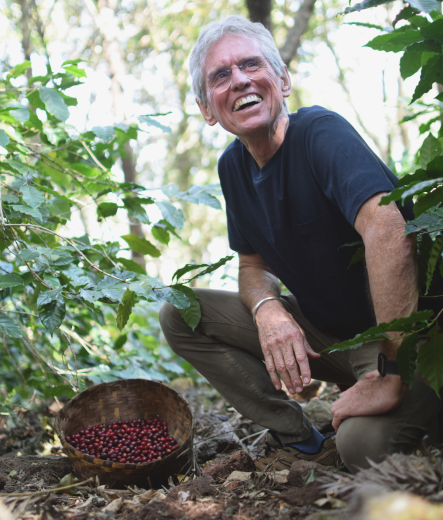 David Hogg
Chief Agriculture Advisor
David heads the Livelihoods division of Naandi Foundation as its Chief Agriculture Advisor. In the course of David's 50 years in India, he has been appointed to the Indian Coffee Board Advisory Council for the Palni Region from 2003, Co-Director of the BASIL Academy, Mysore and has been a past consultant to SRTT, IFAD and FAO. His special interest has been to apply regenerative principles to the various fields of agriculture and develop regenerative protocols for sustainable coffee production.
David oversees sustainable livelihoods for small and marginal farmers and gives expert advice in supply chain management to ensure agriculture is profitable.